Mutual MEMIC Mails $22 Million to Maine Employers Again
November 14, 2019 |

Corporate
PORTLAND, Maine – The check is in the mail, the MEMIC dividend check that is. Why can MEMIC return $22 million back to 17,000 Maine employers this year?
"Here's a hint," said Tony Payne, MEMIC's senior vice president of external affairs. "Mutual is our middle name."
As a mutual insurance company, MEMIC is owned and governed by the employers who buy workers' compensation policies from it. Maine Employers' Mutual Insurance Company (MEMIC) is not a publicly traded company. Its policyholders are like its shareholders, so MEMIC shares its financial success in the form of dividends with the employers across the state that are its customers and owners.
Since 1998, MEMIC has returned $282 million back to its policyholders, a much-needed investment in the employers of every county:
Androscoggin -- $22,000,000

Aroostook

--

$18,000,000
Cumberland

--

$74,000,000
Franklin

--

$5,000,000
Hancock

--

$14,000,000
Kennebec

--

$23,000,000
Knox

--

$10,000,000
Lincoln

--

$8,000,000
Oxford

--

$10,000,000
Penobscot

--

$31,000,000
Piscataquis

--

$3,000,000
Sagadahoc

--

$5,000,000
Somerset

--

$10,000,000
Waldo

--

$7,000,000
Washington

--

$8,000,000
York

--

$28,000,000
Since MEMIC opened its doors in 1993, injuries in Maine have been reduced by more than 50 percent and the cost of workers' compensation insurance has dropped by 60 percent.
"Being a mutual means we are all in this together," said MEMIC President and CEO Michael Bourque. "If everyone does their part to make workplaces safer and avoid injuries then we all succeed. Employees, employers and the Maine economy thrives."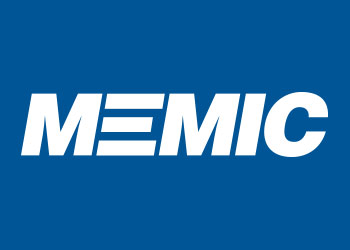 ###

About MEMIC
The MEMIC Group includes MEMIC Indemnity Company, MEMIC Casualty Company, and parent company Maine Employers' Mutual Insurance Company; all rated "A" (Excellent) by A.M. Best. As a super-regional workers' compensation specialty insurer, The MEMIC Group holds licenses to write workers' compensation across the country. The group insures more than 20,000 employers and their estimated 300,000 employees, and holds more than $1.4 billion in assets. The group maintains offices in New Hampshire, Connecticut, New York, New Jersey, Pennsylvania, Virginia and Florida, in addition to its headquarters in Portland, Maine.